XFER™ Lubrication Procedure
Packing Grease
To keep your XFER operating smoothly, you need to determine the optimal amount of grease for the process packing.
Previously IJACK recommended weekly greasing with two shots, but we are changing our recommendation.
Newer machines may have a decal that states "Grease Weekly 2-Shots", which should be removed.
GREASING RECOMMENDATION - JUNE 2021
Determine an appropriate stuffing box grease. A Lithium based #0, #1, or #1.5 grease is recommended, and compatibility with a central lubrication system may also be important
Remove any IJACK decals that say "Grease Weekly 2-Shots".
With the machine running:

Grease the packing until you feel "resistance" with a manual grease gun. Record the number of shots on each side of the pump.
This may take 10 shots or even 250 shots until the packing gland and lantern ring are completely full.
The 1670 and 2270 machines have 2 grease nipples per side (4 total). We recommend alternating 5 shots per nipple to purge air.

The following day return to site and grease the XFER again until you feel "resistance" with the same manual grease gun. Record the number of shots on each side.
Repeat daily for at least a week until a constant grease consumption amount has been determined. This will provide the amount of grease and frequency required for your specific application.
Continue to grease with the frequency and volume determined by this step. Knowing the daily grease consumption, you can make an effective plan to keep your packing greased.

Attached are a couple of auto-greaser options from ATS and Lubecore.
Keep in mind that grease guns are not all the same and the single shot volumes will vary, so we recommend using the same grease gun each time.
GREASE NIPPLE LOCATIONS
XFER models 1245, 2245, 1670 and 2270 have 1 or 2 grease nipples on either side of the main pump barrel.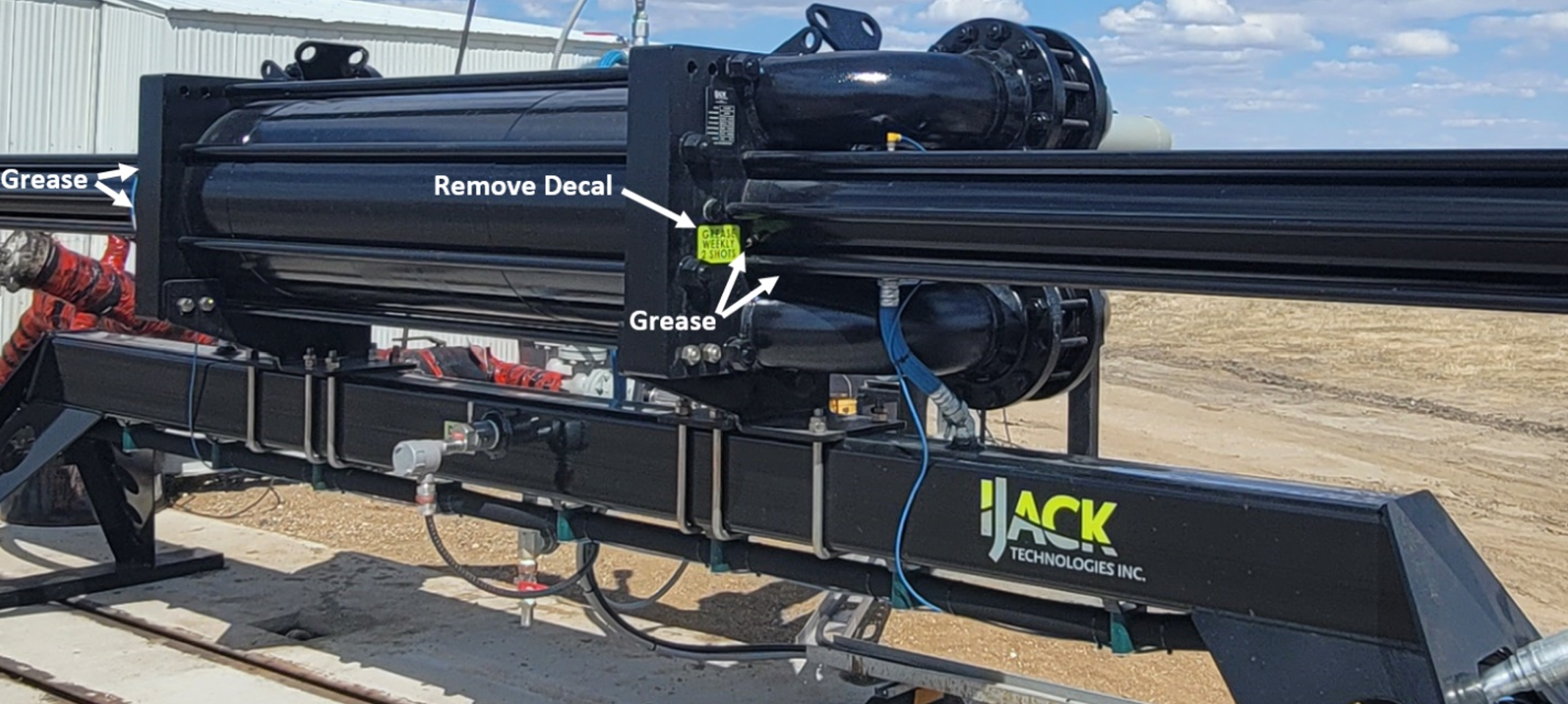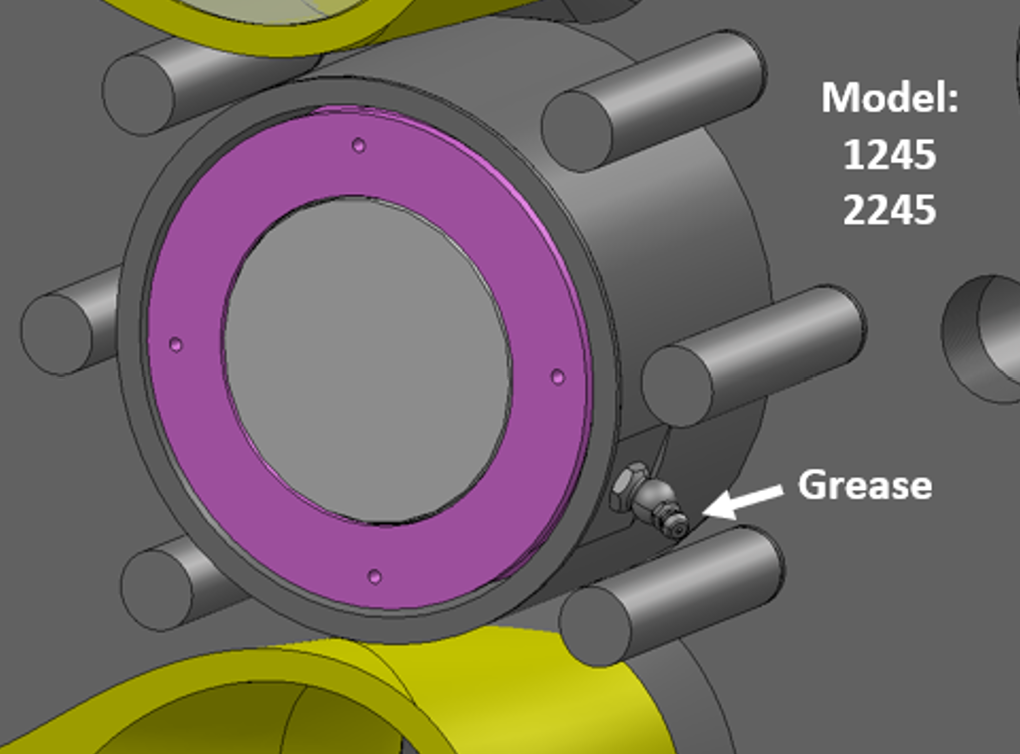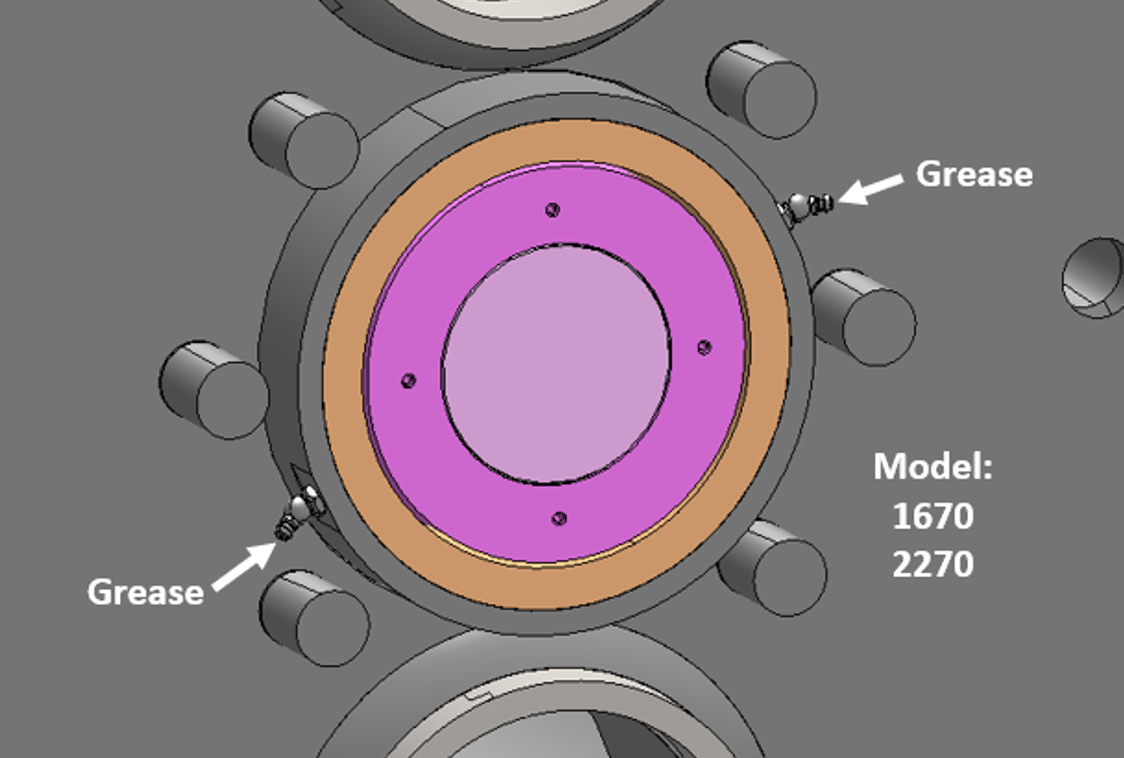 GREASE PATH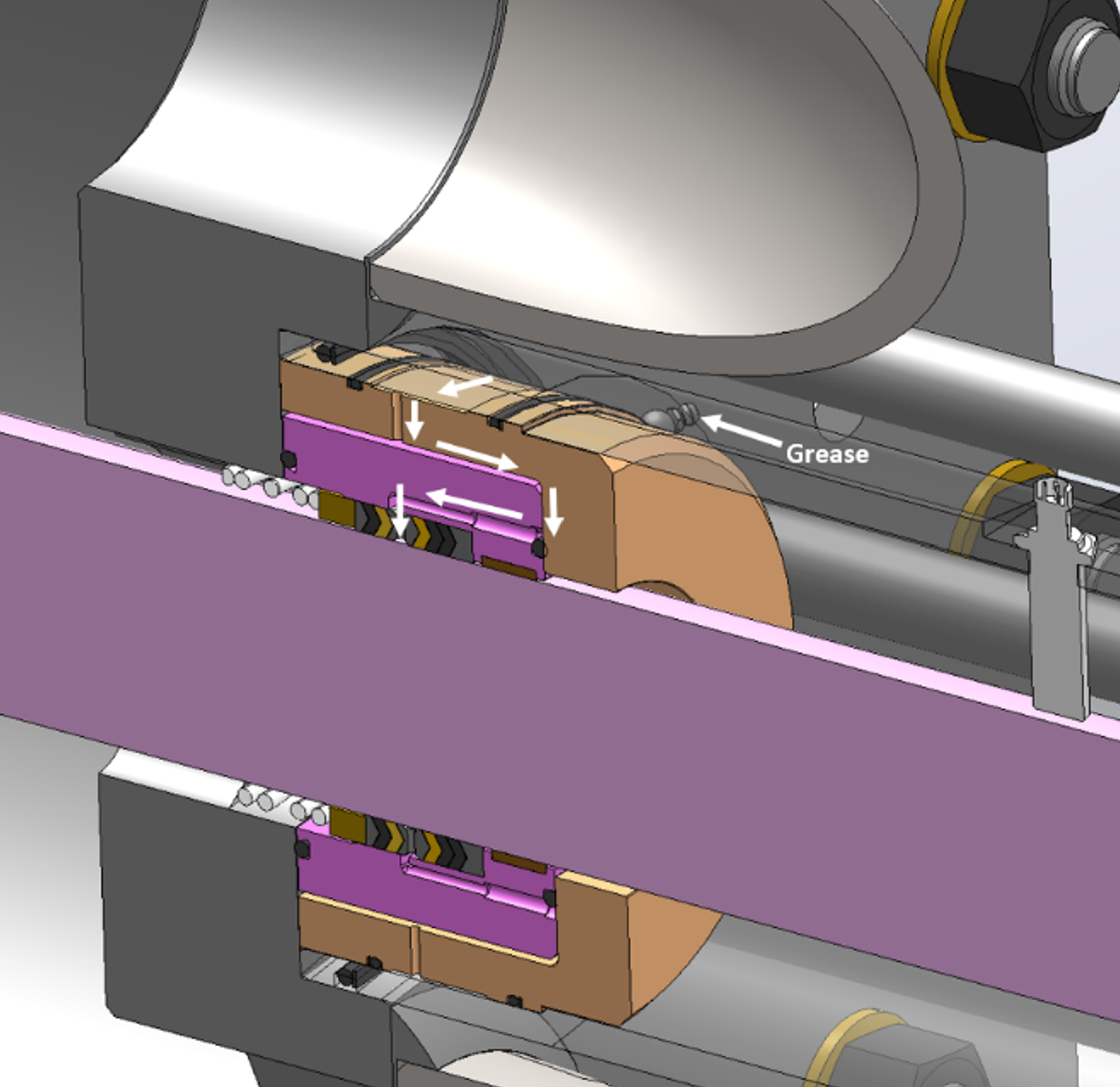 Total Grease Volume per Side
| | |
| --- | --- |
| Model | Grease Volume per Side |
| 1245/2245 | 1.75cu-in (29cc) |
| 1670/2270 | 7.0cu-in (115cc) |
* Total capacity is double the above values
Type of Grease
IJACK uses Lithium-based grease during initial assembly such as:
Mobil – EPIC EP 102
Mobil – Mobilux EP0 or EP1
TRC Paragon 3000 – No. 0 Grade 108498
Another great place to start is to use the same grease that you grease your pumpjack stuffing/packing boxes with. Your XFER is generally dealing with the same fluid composition, temperature, and abrasive media.